Yesterday, the EURUSD dropped and the GBPUSD showed mixed sentiment. The volatility was really high and the situation changed several times during the day. Today, the EURUSD is showing mixed sentiment and the GBPUSD is rising. From the data front, all eyes will be focused on the decision on the interest rate, which will be announced by the European Central Bank. Anyway, let's start the analysis:
EURUSD
That was rather an unconventional session for the EURUSD yesterday. The price rose in the morning, then dropped below the S1 support level and went up during the American trading session. In consequence it finished the day slightly below the Pivot Point. During today's Asian trading session the price rose above the Pivot Point and the EMA 200, but this morning it started falling once more. If the buyers don't generate sufficient demand pretty soon, the price could drop below 1.21. But if they do, the price might even reach the R1 resistance level.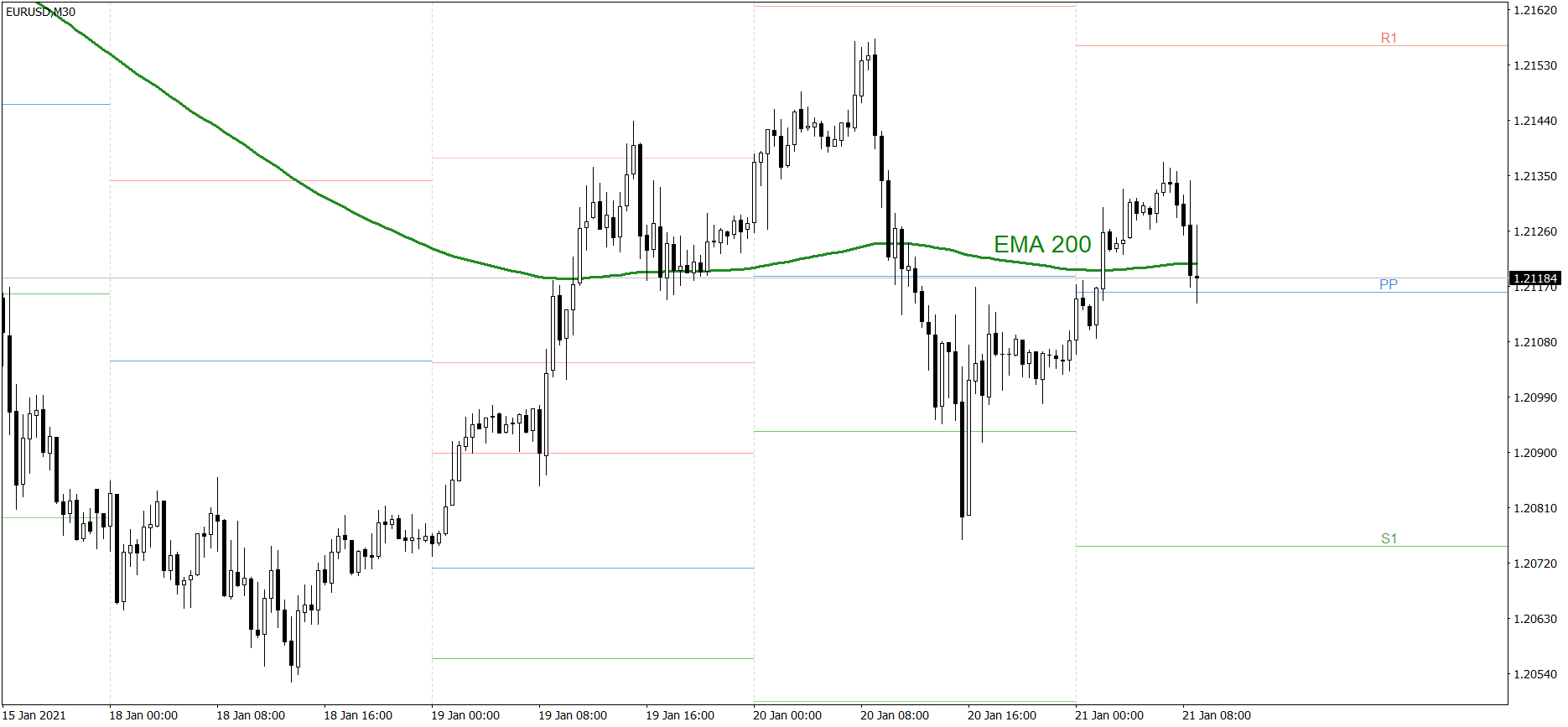 GBPUSD
The GBPUSD showed mixed sentiment yesterday. First the price tested 1.37, then it dropped and finished the day near 1.365. Today it is rising strongly once again. Right now the price is above 1.37. If the buyers continue generating firm demand, the price should hold above that level. But if the bears counterattack, the price could drop to the EMA 77.