Fast Withdrawals with EXCO
Choose a withdrawal method, enter the amount and confirm – it's that simple.
Withdrawals of funds are handled Monday through Friday 8 am to 7 pm.
To withdraw funds, simply select request withdrawal and input the amount you wish to withdraw from your account. Make sure that you update your bank details in Trader's Room (settings tab).
5 Easy Steps to withdraw your funds:
Log in to your Trader's Room

Fill in your bank account details, (you can "label" each added account as preferable currency)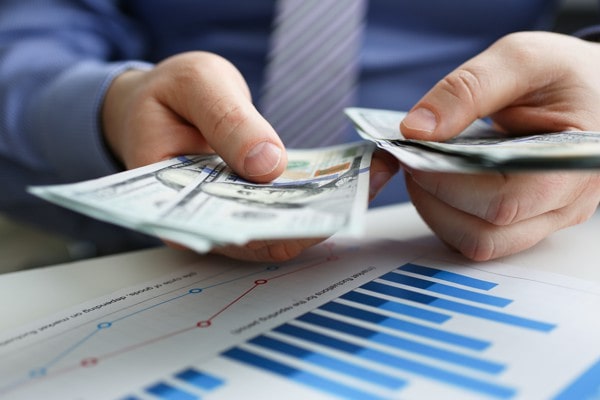 Withdrawal Policy
RSG Finance Ltd processes fund withdrawals from the client's trading account on the same business day provided the request for a withdrawal of funds has reached RSG Finance Ltd 17:00 (GMT+1). Requests for withdrawals received by RSG Finance Ltd after 17:00 on business days or on weekends, national and bank holidays will be processed on the next business day.
RSG Finance Ltd shall not accept nor process Payments directed to or originating from accounts belonging to someone other (third person) than the client.
In case of withdrawal of funds, RGS Finance Ltd reserves the right to execute such a request to the same bank, intermediary bank, payment system and to the same account used by the client for making the initial or any previous payment, regardless of the withdrawal method chosen or preferred by the client.
RSG Finance Ltd reserves the right to withhold the execution of payments and request additional documents at any time, either to check the source of payments or if otherwise deemed necessary by RSG Finance Ltd.
In case of no trading activity, or if any form of abuse is found relating to the reimbursement policy, EXCO reserves the right to reclaim any reimbursement fees. If you request to withdraw your funds after no trading activity, EXCO reserves the right to charge you the equivalent amount of any banking fees incurred or 6% of the total withdrawal amount.
Deposits are processed instantly in case there is no need for additional verification. EXCO is not liable for any transfer delays you may experience due to a disruption of service in the system of the payment processor.
Fast and Easy Deposits and Withdrawals with EXCO