Trade like a Pro with EXCO Mentorship Programs.
Do you want to be financially independent?

Have you already invested and you still don't know how to succeed?

Have you never invested and have heard that financial markets allow you to generate profits, regardless of the economic situation?
If you answered Yes to at least one of the questions, it means that you are in the right place.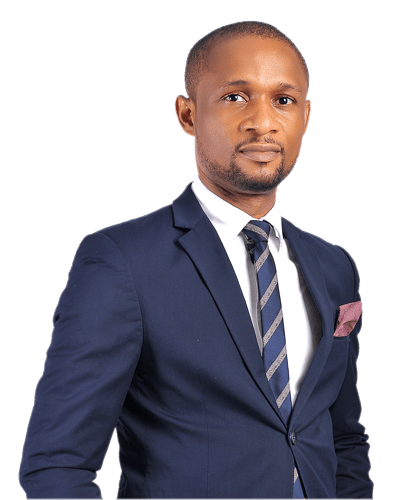 Learn from the Best
Our mentors have been actively trading on financial markets for many years. They gained experience in the largest financial companies in the world, dealing in both trading and training. During the mentoring program, they will be available to you every day and will help you achieve your goals.
Personal Approach
Individual approach and the opportunity to interact with the leaders is the key to quickly acquiring knowledge. Mentoring programs are conducted in small groups, which allows free discussion with the mentor as well as exchange of knowledge with other participants.
Remember, Time is Money
The Mentoring Program with EXCO is invaluable experience. After each meeting, you take a break to consolidate the knowledge that you have already gained. Every day you can contact the Mentor as well as other course participants on a special, closed communication channel.
How to Become an Effective Trader
Join EXCO Mentoring Courses and we will help you to become a successful trader. Our programs are based on online meetings (also offline in Abuja office), where the basic principles of markets, trading rules and money management are discussed. At the final stage of the courses, Mentor will conduct a live trading session, where he shows in real how to use the acquired knowledge.
Your trading is your business. With our help and professional mentors, you will change your approach to the world of investment and finance. Get a deposit bonus and increase your ability to generate profit with lower risk and higher proficiency.
3 STEPS TO BECOME AN EFFECTIVE TRADER
UNDERSTAND THE MARKET YOU WANT TO TRADE

USE THE TOOLS TO PROJECT MARKET OPPORTUNITIES

TAKE THE UPCOMING OPPORTUNITY AND BOOST YOUR PROFIT
John
All thanks to our Dear Mentor Mr Gabriel. The time and energy you invested in making us better trader will not be in vain. Thanks too to my fellow classmates. See you guys at the top. God bless our hustle!
Imma
Or profound gratitude to you sir, Mr Gabriel. God bless you for sharing our secret to success. We shall do our best.
Ibrahim
I am very grateful Mr Gabriel for your advices. Now trading seems to be much easier.
Mentoring Courses
Webinars / Seminars
Mentorship
Unique Trading Indicators
100% Deposit Bonus
Certificate
EXCO Mentoring Courses
Join now to our elite trader's group. Our Mentoring Courses are designed to guide you through every single step of trading experience. By trusting us you gain everyday support based on knowledge of our experts and confidence to make more effective decisions on the market.
*To participate in EXCO Mentoring Courses attendee should deposit USD 500 on EXCO Live trading account (to withdraw money, the client has to trade volume not lower than 2 lots).
Do you want to change your future and become independent?
By participating in our courses you gain valuable knowledge, mentor support, certificate and a 100% bonus to your deposit that will allow you to better manage your capital. In addition, you'll get indicators and protection against the negative balance on our trading account. Don't let this offer miss you.
Easy registration:
Fill in the form and click SUBMIT.
Finish your registration by creating a trading account.
Wait for call and message from your dedicated account manager, who will provide you with all the details about your course. Easy!