Yesterday, both EURUSD and GBPUSD significantly went up. The EURUSD finished the day at 1.19, and the GBPUSD rose above the EMA 77. Today, the EURUSD is going down and the GBPUSD is showing mixed sentiment. From the data front, the CPI and core CPI in February will be published in the US. Anyway, let's start the analysis:
EURUSD
Yesterday, the EURUSD finally managed to rise. The price finished the day at 1.19, a little below the R1 resistance level. However, the price is slowly going down today. It's already below the Pivot Point. If the buyers don't generate some serious appetite pretty soon, the price could drop below the S1 support level. But if they do, the price might rise above the EMA 200 and the R1.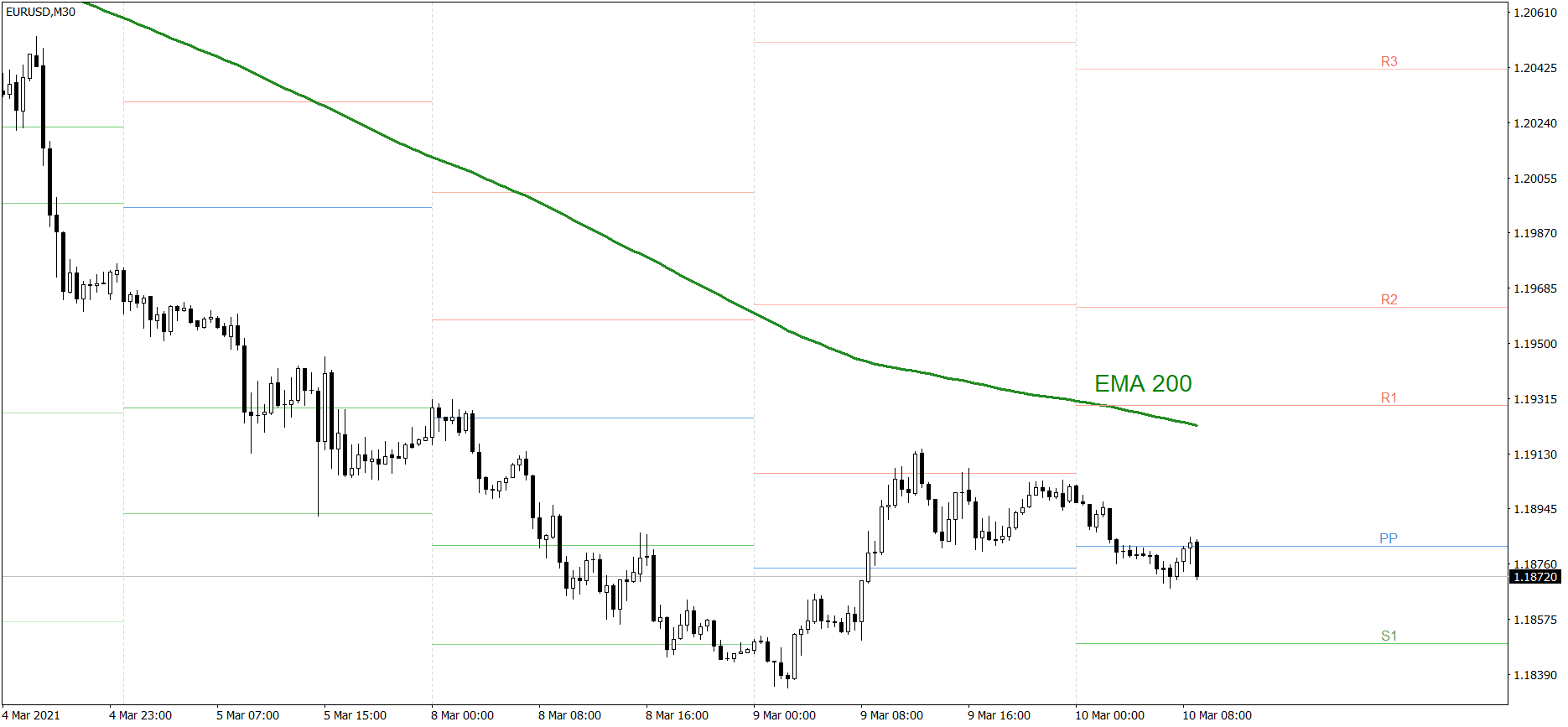 GBPUSD
The GBPUSD also went up yesterday. The price finished the day slightly below 1.39. During today's Asian trading session, it dropped below the EMA 77. However, this morning the price managed to rise one more time. Right now it's getting close to 1.39. If the bulls successfully attack it, the price should hold above that level for the rest of the day. But if they fail, the price could fall below the EMA 77 once again.