Yesterday, the EURUSD dropped significantly, but the GBPUSD showed mixed sentiment. Today, the EURUSD is falling even more and the GBPUSD is rising a bit. From the data front, the ADP Nonfarm Employment Change and the Non-Manufacturing PMI in April will be published today in the US. Anyway, let's move on to the analysis:
EURUSD
The EURUSD dropped significantly yesterday. The price finished the session below the S1 support level. Today it is falling even more. It's already below 1.20 and right now the bears are attacking today's S1. If they do it successfully, the price could hold below that level for the rest of the day. Buf if the bulls counterattack, the price might rise to the Pivot Point.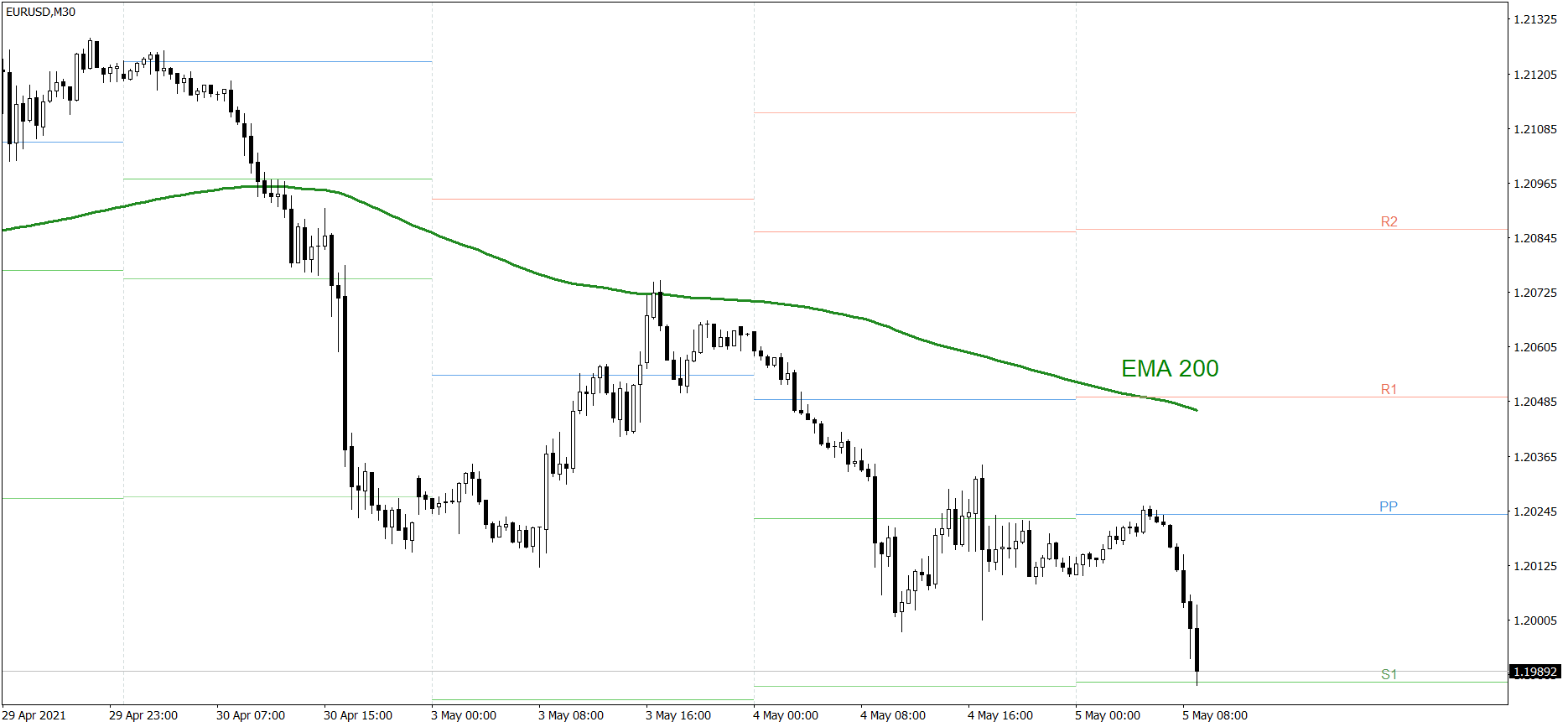 GBPUSD
The GBPUSD showed mixed sentiment yesterday. The bulls managed to stay above the EMA 77, though. Today, the price is even rising a bit. It also managed to return above 1.39. If the buyers continue generating sufficient demand, the price might rise to 1.393 today. But if the bears counterattack, the price could drop below the EMA 77.