Yesterday's session was very interesting. The EURUSD dropped heavily. It finished the day significantly below the S2 support level. On the other hand, GBPUSD went up significantly and the volatility was very high. Today, both currency pairs are rising. From the data front, all eyes will be focused on nonfarm payrolls, which will be published in the US. Anyway, let's start the analysis:
EURUSD
It seems that the US dollar is finally gaining some strength against the euro. The EURUSD dropped heavily yesterday. The price finished the day significantly below the S2 support level, near 1.196. However, the price is rising today. If the buyers continue generating firm demand, the price might return above 1.20 and test the R1 resistance level and the EMA 200. But if the bears take control over the market once more, the price could fall to 1.195.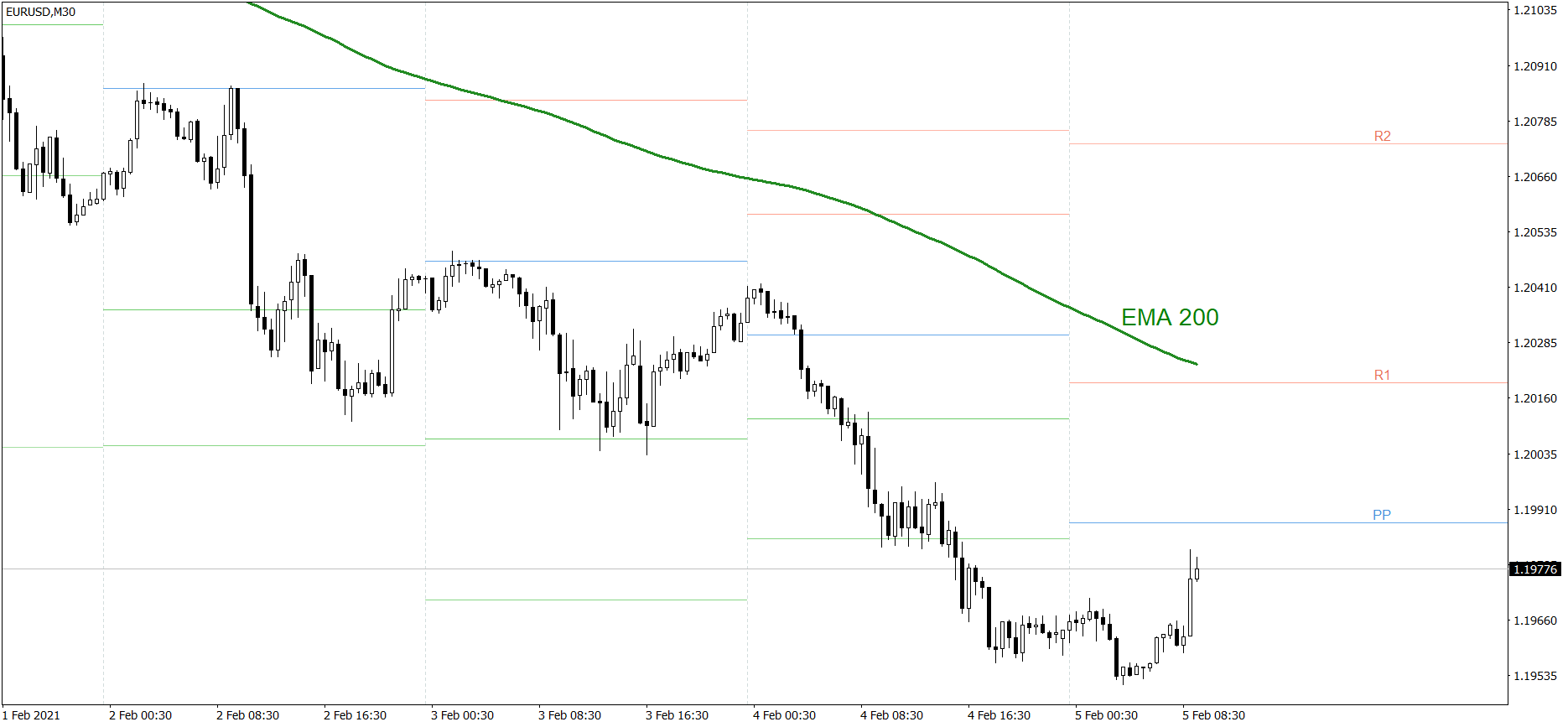 GBPUSD
Yesterday, the volatility on the GBPUSD was really extreme. That session was unique. First, the price dropped heavily, near 1.356. Then, after publishing the Bank of England decision that the interest rates remain unchanged, the price rose strongly. In consequence it finished the day slightly above 1.366. Today the price is rising even more. Right now the bulls are attacking 1.37. If they do it successfully, the price should hold above that level for the rest of the day. But if they fail, the price could drop to the EMA 77.