Yesterday both EURUSD and GPBUSD dropped a bit. Today, both currency pairs are slowly rising, though. From the data front, there will be many important publications, such as the construction PMI in the UK, the CPI in the Eurozone and nonfarm payrolls and the unemployment rate in the US – all in December. Anyway, let's start the analysis:
EURUSD
The EURUSD dropped a bit yesterday. The price finished the session below 1.13. Today, it is rising, though. Right now the buyers are attacking the EMA 200. If they do it successfully, the price might reach the R1 resistance level today. But if they fail, the price could return below 1.13.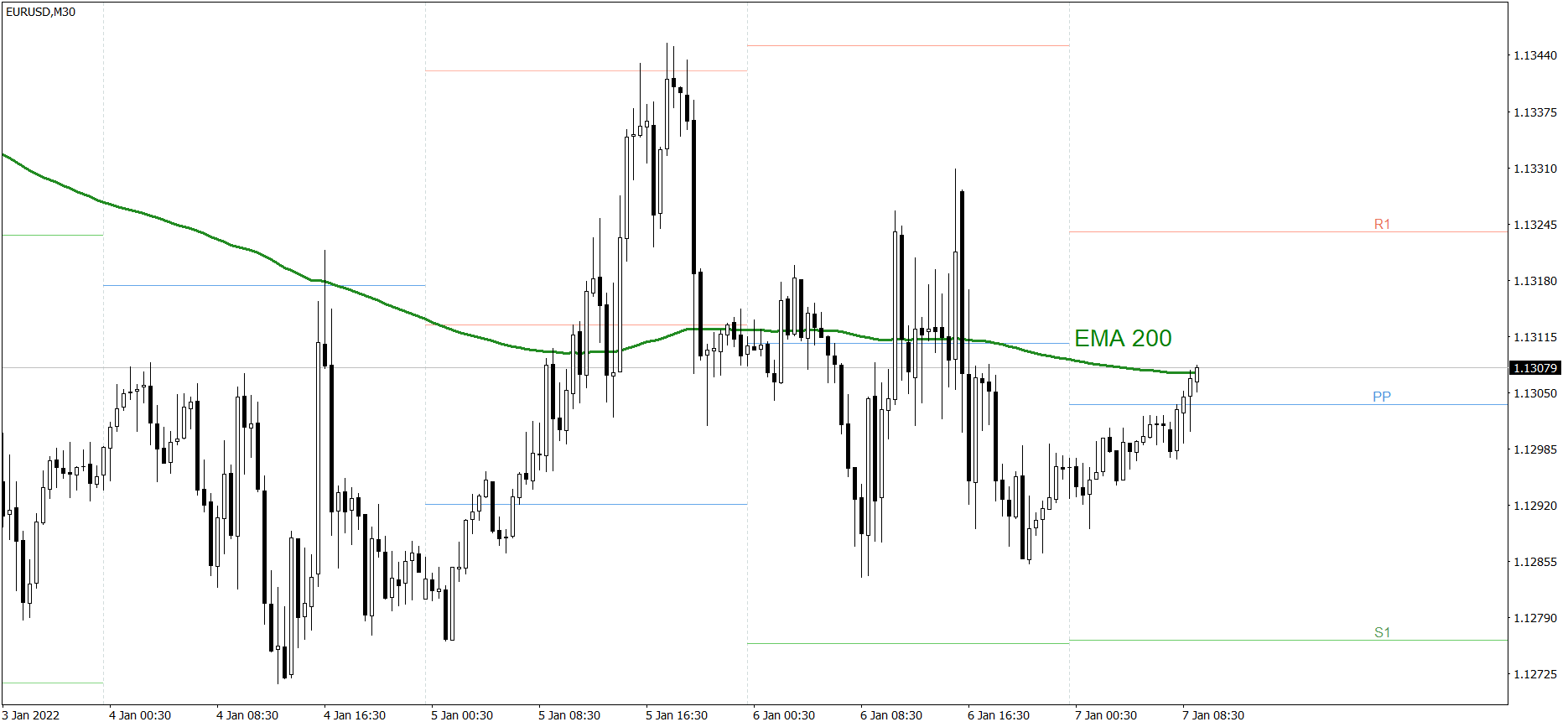 GBPUSD
The GBPUSD also went down yesterday. The price finished the sesson exactly at the EMA 77. Today it is rising slowly. If the buyers show their strength in the next hours, the price might even reach 1.36 today. But if the bears take control over the market, the price could drop below 1.35.