Yesterday both EURUSD and GBPUSD dropped heavily. The EURUSD even finished the session below 1.13. Today, the EURUSD is showing mixed sentiment and the GBPUSD is rising, though. From the data front, the manufacturing PMI in the UK in December and JOLTs job openings in the US in November will be published. Anyway, let's start the analysis:
EURUSD
The EURUSD dropped deeply yesterday. The price finished the session significantly below the S1 support level and 1.13. Today it is showing mixed sentiment. If the buyers take control over the market, the price might rise above the Pivot Point and reach the EMA 200. But if the bears show their strength once again, the price could fall below 1.127.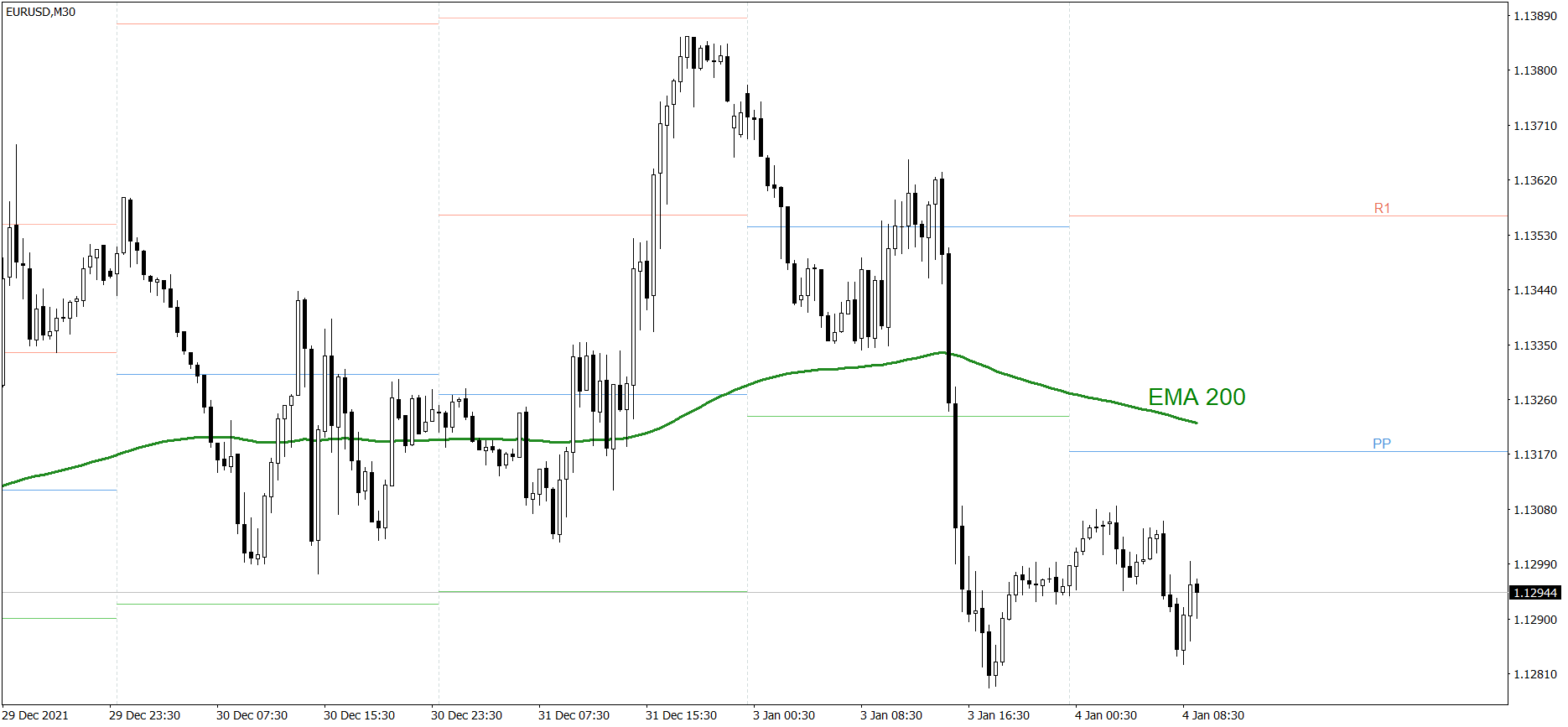 GBPUSD
The GBPUSD also dropped heavily yesterday. The price finished the session below the EMA 77, a little above 1.347. However, it is rising today. The price is already above the EMA 77. If the buyers continue generating firm demand, the price might go up above 1.352 today. But if the bears counterattack, the price could return below the EMA 77.