Yesterday was a really volatile session. In the end the EURUSD rose significantly and the GBPUSD dropped slightly. Today, the EURUSD is going down and the GBPUSD is showing mixed sentiment. From the data front, many important publications will be released today, such as the manufacturing PMI in the Eurozone and UK, and the ADP nonfarm employment change and ISM manufacturing PMI in the US, all in November. Anyway, let's start the analysis:
EURUSD
Yesterday the volatility was really high. First the EURUSD rose above the R3 resistance level and 1.138. Then it dropped shockingly to the S2 support level, below 1.124. In the late afternoon it started rising strongly once again. In consequence, the price finished the session above the R2 and 1.133. Today it is going down, though. Right now the bulls are trying to defend 1.13. If they do it successfully, the price might return above the Pivot Point and even rise to 1.135. But if they fail, the price could fall below the EMA 200 and even reach today's S1.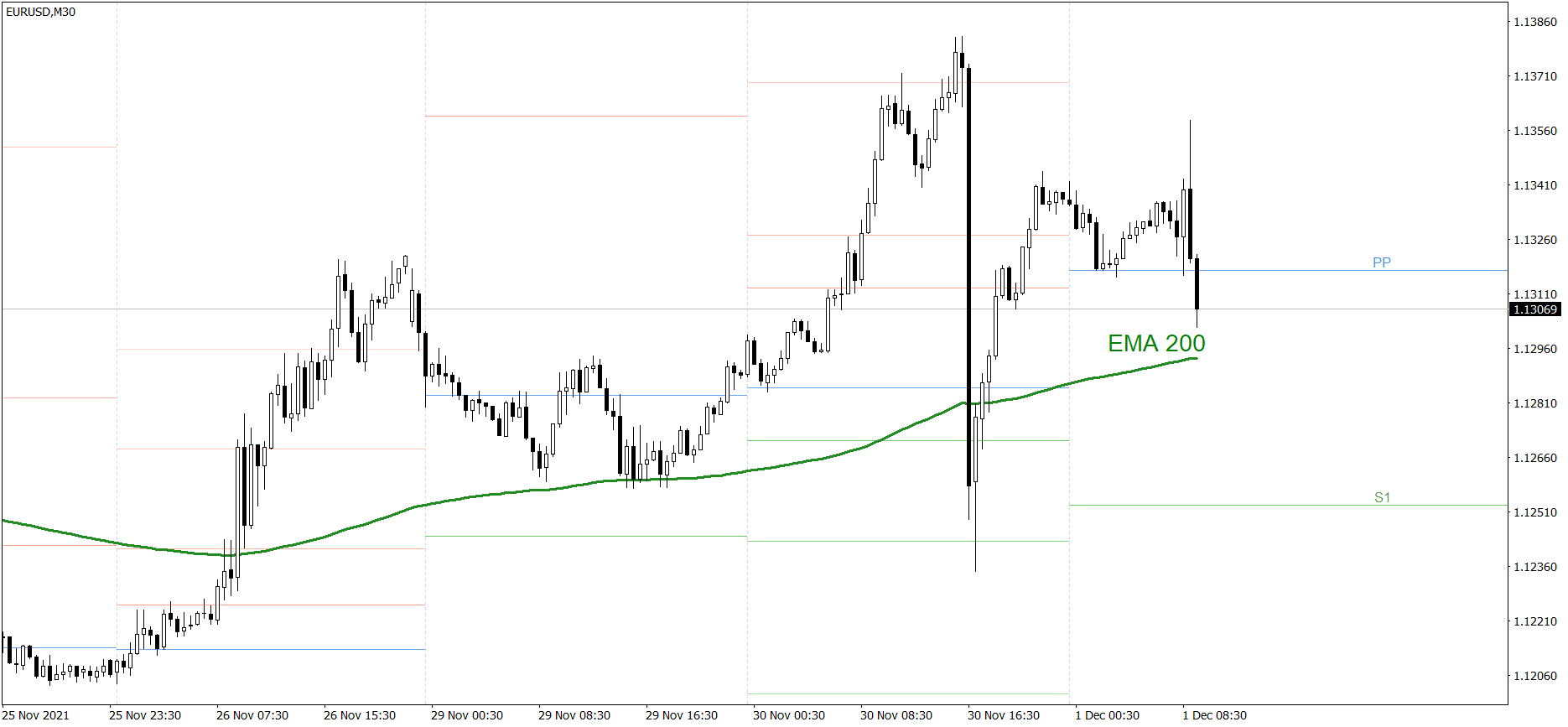 GBPUSD
The GBPUSD was also very volatile yesterday. First the price rose above 1.336. Then it dropped shockingly, below 1.32. In the late afternoon it started rising significantly once again, but it finished the session below 1.33. Today it is showing mixed sentiment. If the buyers take control over the market, the price might rise above the EMA 77 and 1.33 today. But if the bears show their strength, the price could go down to 1.32.